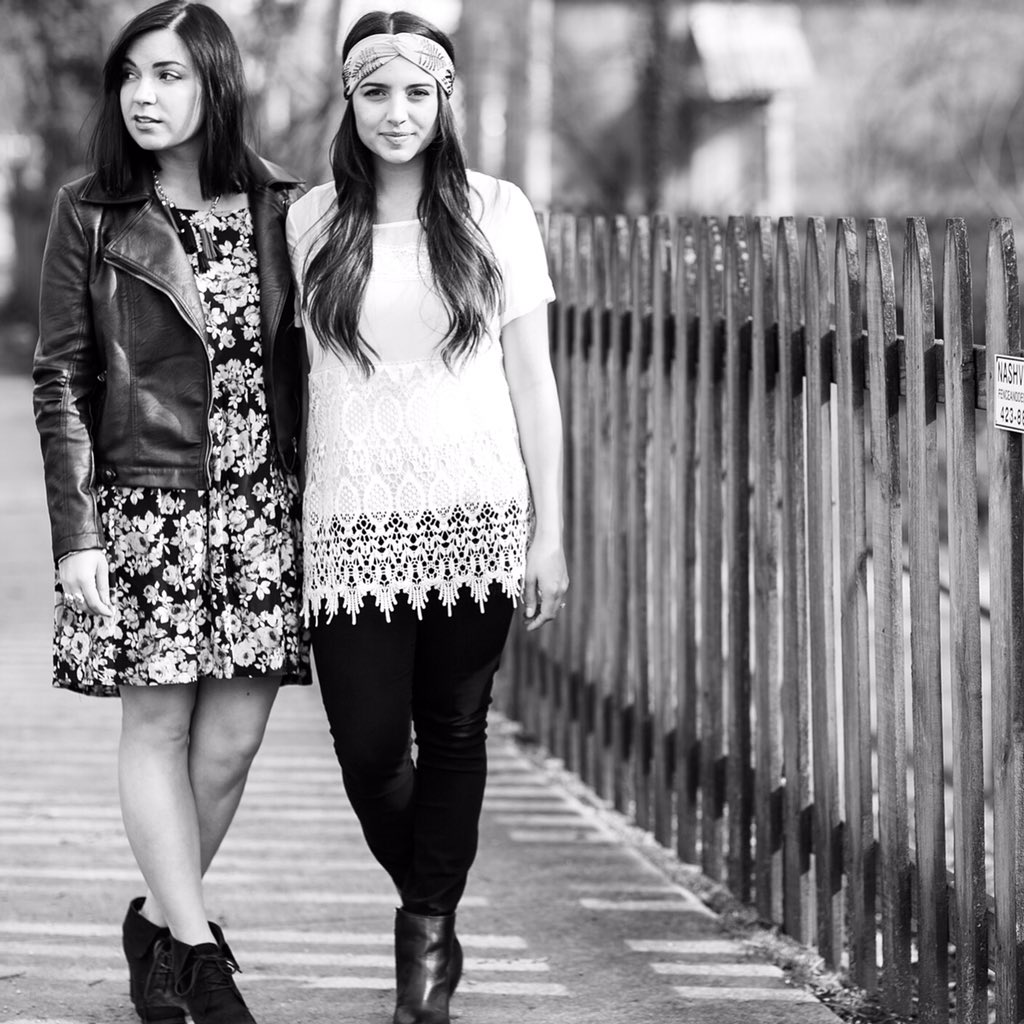 Another year in music, another year trying to pick which artists will make a big spark in 2016, those who are either relatively new, or those have had a good career til now, yet have been under the radar til recently. Within a sea of many, many music artists, here are 15 that I believe will become popular this coming year ahead, artists who have tested the boundaries of what Christian music is, and what is should sound like. Without no delay, here are the 15 artists that I reckon ought to be recognised in a year that'll continue to have more new artists than the last.
1. We are Messengers:
Originally from the U.K., Darren Mulligan and his family relocated to America and with the formation of We are Messengers, a new band with a perspective and message to deliver encouragement after encouragement as the band's mission to allow us all to be messengers of hope in the marketplace is realised on this new album, slated to release April 22nd. While the band is still relatively unknown, even though Darren has had some popularity under the moniker The Remission Flow (they released an album in 2012), We are Messengers are certain to explode popularity-wise, and with singles like "I'm on Fire" and "Everything Comes Alive", the album will sure to be one of my favourites of 2016, as this Fervent Records band brings to us a collection of songs that are fresh, invigorating, encouraging and unique.
2. Kaleidoscope:
Two best friends who have been doing life and music together, Natalie Brown (yes, wife of Casey Brown, producer and songwriter who's credits range from Building 429 and All Things New, to TobyMac, Finding Favour and newcomers Stars Go Dim) and Cammie Avers breathe life into CCM pop in a way that has never really been done before, not since ZoeGirl back in the early 2000s. Bubbly, heartfelt, comforting and confronting, these best friends, who's music has been influenced by the likes of Demi Lovato and Britt Nicole, are sure to make waves in 2016, if they haven't already. From their enthusiastic first single "Love Like You" to their encouraging "Walk Beside You", this is a duo sure to be enjoyed if you love CCM, pop and everything else in between. Be on the lookout for the duo in 2016- the best is yet to come for these sisters in Christ!
3. Urban Rescue:
Signed to Rend Family Records, a record label started by Rend Collective, I haven't necessarily heard that much about the band, aside from the fact that they are on the same label as the Northern Irish quintet. Which is not necessarily a bad thing, it just means that when the band's debut EP drops at the end of January 2016, I listen to it with virtually no expectations. Sometimes its good to listen to an artist you virtually have no knowledge about- something fresh and different and invigorating, rather than listening to your favourite artist and often being disappointed because of cliché lyrics and production that sounds seemingly average. Yet Urban Rescue, from hearing their debut Rend Family Records single, is anything but a cookie-cutter worship band. This is a group who is passionate about what they believe, fusing together electronics with a heart of bringing people back to what they once were supposed to be doing- giving glory to the King. Expect Urban Rescue and their songs to be on people's lips once January 29th rolls around and beyond that date. I know it'll be on my lips in January, and in the upcoming months and years ahead.
4. John Tibbs:
Brought into the spotlight after his cover of Erik Neider's "Dead Man Walking", John's fusion of acoustic, folk, country and praise and worship are enough in and of themselves to pay attention to this 25 year old Fair Trade Services signee. Releasing his debut album in February 2016, this is an artist I know will have radio traction in the upcoming years to come. Think needtobreathe meets Chris Tomlin with an enthusiasm of Lincoln Brewster, and then you can somehow hear the heart of John and his music. A must have for fans of worship music that is different from CCM that you'd normally hear on the radio.
5. Red Roots:
Triplet redhead sisters singing Christian country music? Signed to major label Inpop Records in 2015, and releasing their label debut album sometime this year? Similar musically to that of Carrie Underwood, with a heartfelt message that almost feels right at home in and amongst the songs by Chris Tomlin, MercyMe and Third Day, these 3 sisters have delivered encouragement and poignancy, which is why I reckon Red Roots and their major label signing is going to make the band have much more fans than ever before. With proven hits under their belt, from "Seven Days" and "Great Big Yes", to "The Middle of Nowhere" and their covers of Plumb's "God Shaped Hole" and Matt Maher's "Turn Around"; Red Roots is a band to take notice of in 2016. Can't wait to their album whenever it releases.
6. Jeremy Rosado: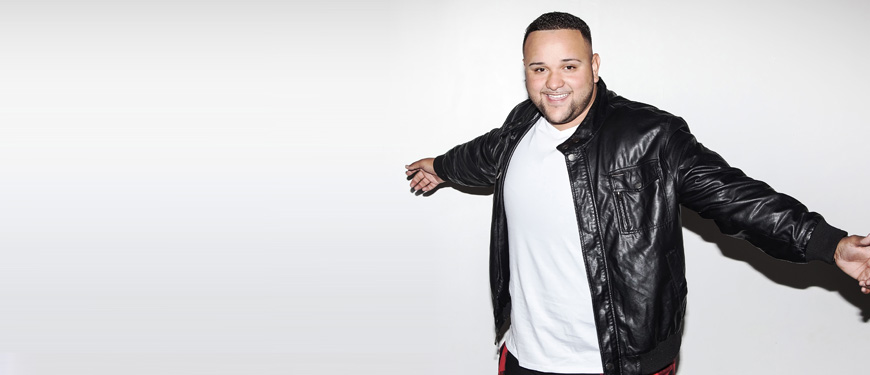 With his debut album "Heartbeat" recently releasing in mid-2015, this ex-American Idol finalist has a soulful voice, likening his music style to that of Israel Houghton, Jonathan Thulin, Group 1 Crew and Jimmy Needham. A wide range and plethora of artists to compare Jeremy to, right? Which is exactly why I believe Jeremy's music will become as popular as ever in 2016. Check out some music below and assess for yourself if you can see my comparisons. Will you be listening to Jeremy's music this year?
7. Rachel Platten: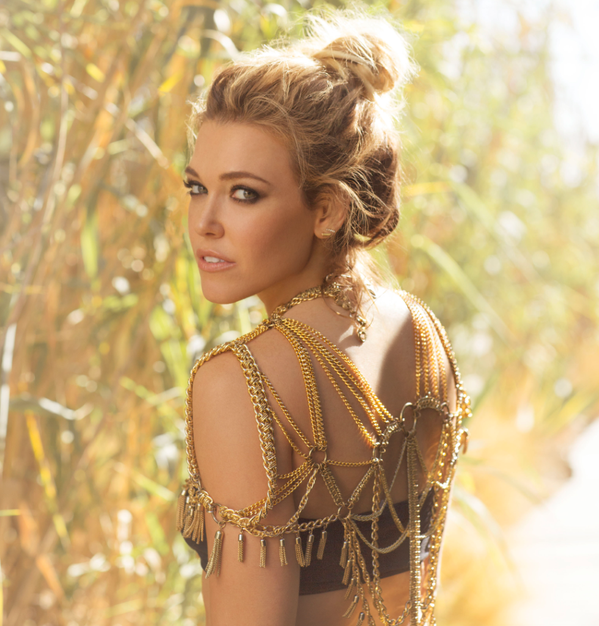 Even though Rachel is the only artist on my list of 15 that makes primarily mainstream music, what I have said in my review of Wildfire is that sometimes, even in music that isn't necessarily Christian, can still be impacted by what I believe God is trying to say through the music at hand. Which is why I truly believe that Rachel will have an impact in both mainstream and Christian music. I guess only time will tell. Rachel's heart to make music that makes listeners feel emotions and connects them together in hope, love and encouragement is evident in the music she makes. And while her songs and their meanings border on romantic, Rachel's music and her personality overall is a good role model for the younger generation. Here's hoping Rachel continues to make uplifting and meaningful music in the future. Check out her music videos below and see if you reckon she deserves to have a greater radio presence in 2016.
8. Tom Smith:
With virtually no internet presence other than his 5 track EP released in July 2015 and a few appearances on Soul Survivor albums here and there, worship leader Tom and his music is a must have for anyone who loves British music, worship music and pop music all at once. Think Delirious? meets Tim Hughes and U2 and you could get what Tom and his music emulates. With Tom poised to release new music in the near future, I can almost guarantee that his presence in and amongst the worship scene is only going to increase in the future. A signing for him on Integrity Music? Who knows. Check out Tom's music below and see if you want to follow his music career or not.
9. Stars Go Dim:
Borne out of a few members from hard rock Christian band Pillar deciding upon a side project which has now turned into a full time ministry, Stars Go Dim have been one of pop/rock's biggest secrets until now. Releasing their label debut digitally in October last year (and physically in stores on January 29th), Stars Go Dim have been one of the albums late last year that made a very quick addition into my favourite albums of 2015. While the band won't necessarily be as popular as bands like Newsboys, Casting Crowns or Tenth Avenue North (to name a few), the earnest and fervent honesty of the 14 tracks make the band one to watch in 2016. Be sure to check out their label debut album when it drops physically at the end of January 2016.
10. Hollyn:
The next big thing when it comes to a female rapper (who actually has a myriad of genres to choose from, from pop and rap, to acoustic and ballads), Hollyn is an artist to be on the lookout for if you enjoy similar artists like Lecrae, TobyMac, V. Rose or Group 1 Crew. Hollyn's uniqueness and ability to flawlessly transition between genres within her debut EP of 6 tracks makes her as an artist stand out in and amongst every other new artist of 2015. With Hollyn even covering Lecrae's chart-topping and crossover hit "All I Need is You" (and in fact delivering it with such precision and power that I prefer Hollyn's version over Lecrae's), this is an EP not to be missed if you enjoy other Gotee Records artists, or if you take TobyMac at his word and want to check out an artist that is different, and revolutionises Christian music as we know it. I can't wait to see what 2016 brings for this exceptional artist, quite possibly one of my favourite new artists I've heard since For King and Country way back in 2012.
11. Consumed By Fire:
Three brothers from Oklahoma who sound very similar to Bear Rinehart from needtobreathe and a musical style akin to Third Day and Rhett Walker Band, Consumed by Fire released their debut EP in November of last year. While they still have a long road ahead if they are to be on the same level as needtobreathe or Third Day, their enthusiastic nature and passion alone warrants at least a listen to the band. With the musical similarities alone, the band is sure to gain some popularity as the year progresses.
12. Hannah Kerr:
A female version of Casting Crowns? Yes please, if you enjoy Casting Crowns (like myself). Enter in Hannah Kerr, and with her chart topping single "I Stand Here", expect to hear more from Hannah in the future. She even has acoustic videos of "Love I Leave Behind" and "Lifeline" that haven't been recorded yet…maybe for album #2? Here's to a very successful 2016 for Hannah and the people who listen to her music.
13. Hannah Schaefer:
Imagine if Carrie Underwood sang Christian pop, and you'd get a feel of the style of music indie artist Hannah Schaefer sings. At only 18, her music is quite possibly one of the most lyrically mature by any artist who started music at such an early age. While she has only released a 4 song EP, Hannah's music is certain to be loved and enjoyed by all, especially those who love similar artists like Casting Crowns, Carrie Underwood or Natalie Grant.
14. Jordan Feliz:
With such an infectious, powerful and enthusiastic musical atmosphere, Jordan Feliz, who musically and vocally remind me of a collision of artists like Unspoken, Jimmy Needham, newworldson and Chris August, is quite possibly my favourite new artist signed to Centricity Music ever since Lauren Daigle in 2014. With a soul/funk/acoustic atmosphere that is littered throughout the album, these 6 songs, including the hard-hitting hit single "The River", the catchy and toe-tapping "Dancing Through the Fire", and the heartfelt and honest title track; plus 4 acoustically 'song session' melodies, are such to be enjoyed if you are a fan of these aforementioned artists. Expect Jordan and his music not to go away quietly as 2016 starts to be in full swing.
15. Erik Neider:
Though I only checked out Erik and his music after I heard "Dead Man Walking" sung by John Tibbs, I am glad I did listen to Erik and his music. With his voice heavily reminding me of Mike Donehey of Tenth Avenue North and Jadon Lavik, this is a collection of songs full of heart and soul. A worship leader destined to be part of the next generation of worship songs in months and even years to come, Erik's trademark ethereal voice, and songwriting skills both makes his music equally as poignant and emotive as many artists on record labels. With each melody possessing a hymn-like quality, making this album full of songs that could easily be catalogued as modern hymns in the future; it is the acoustic nature of these 9 melodies that enhance the album as a whole. It is by these qualities alone that I believe Erik will become a worship leader leading tomorrows worshippers, quite possibly a whole lot more, in the year of 2016.
There you have it. 15 artists I reckon will have much more radio airplay in 2016 than they ever did in 2015. 15 artists that I reckon will change the musical landscape in quite possibly both the Christian and mainstream arenas in the near future. Which artists would you have in your 15 if you were to pick? Any artists from my list that are your current favourites? Any artists from my list that you haven't really heard of, yet want to listen to this coming year ahead. Let us know in the comments. Til next time.