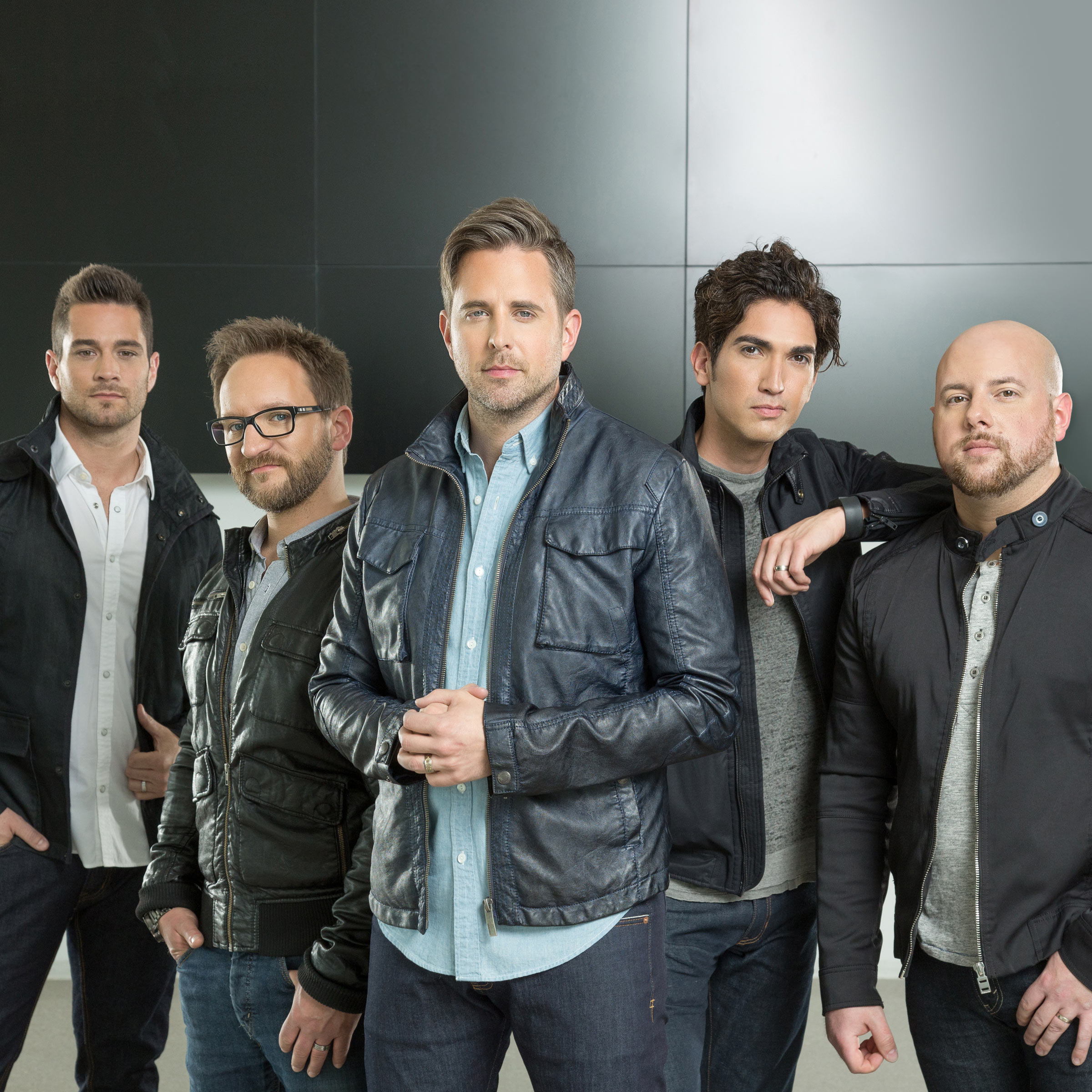 It's been 5 years since Newsboys reinvented themselves with Michael Tait at the helm and their comeback album Born Again. 10 years since Third Day's Wherever You Are. 20 years since DC Talk's Jesus Freak. 30 years since Carman's ground-breaking album Comin' on Strong. Makes you think that music, especially Christian music, has come a long way between then and now in 2015. In fact, dare I say that music that evokes nostalgia of the times that were can have just as much poignancy and meaning as something current and new? Why is it that sometimes we as a humanity are craving more for the new singles and songs when it is sometimes equally as necessary to immerse ourselves in the old and familiar? Can a song as timeless as "Jesus Freak" still carry a similar emotion and meaning to a current radio hit song like Hawk Nelson's "Drops in the Ocean"? In light of the new member change in Audio Adrenaline (with Stellar Kart frontman Adam Agee deciding to take on lead vocal duties) and the stepping down of Matt Hammitt as lead singer of pop/rock band Sanctus Real, this Throwback Tuesdays post, albeit a short one, delves into popular songs by Stellar Kart and Sanctus Real, perhaps some of the most underrated and equally enjoyable artists of today's generation.
10 years ago, All Gas, No Brake made its way into stores. Back then there was no iTunes, or maybe it was in its early stages- but whatever the case, individuals had to purchase their albums the physical way. Releasing their debut album amidst critical and commercial acclaim, these 4 men from Pheonix, Arizona managed to deliver possibly one of 2005's most unique and enjoyable Christian pop/punk albums ever (Relient K, another pop/punk band big within the Christian music industry at that time, has faded now into oblivion in the Christian music scene- but they are still going strong in the mainstream music market- makes me wonder if they even intended to be a band predominantly for Christians to begin with…). With songs that stood out like "Student Driver", "Finish Last", "Life is Good", "A Love Song" and Bon Jovi cover "Livin' on a Prayer"; Stellar Kart's legacy will be derived mostly from this album. While I'm not sure whether the band will reunite in the future, what I will be is appreciative to what they gave not only myself but to everyone- great pop/punk music with a powerful Christian and inspirational message.
Similarly, Sanctus Real delivered great songs throughout their tenure too. Despite Matt Hammitt's departure from the band and the band's desire to continue with a new lead singer, the band in years gone by have tackled the harder issues, from the theme of marriage and leading the family in "Lead Me", to the topic of forgiveness and finding the ability to forgive because we were first forgiven in "Forgiven". Not without their share of pop/grunge, with songs like "Turn on the Lights", "Black Coal", "I'm Not Alright", "Things Like You" and "Take Over Me"; it was songs like "Everything About You" and "Something Heavenly (Whatever You're Doing)" that made me become fans of the band. Not sure how it's going to be with a new singer, but I will give Sanctus Real 2.0 a try…maybe the next album and then I'll see what happens.
What are your favourite artists growing up? How do you think music, especially Christian music, has changed within the last 10 or so years? Which artists that are popular currently did you think would've been when they first usurped onto the scene whenever they made their debut albums? Which artist do you think is underrated currently that you reckon will become popular as years progress? Are you going to follow the next version of Sanctus Real? Sound off in the comments, as you listen and watch these videos of old songs and new songs of these two bands. Til next time.