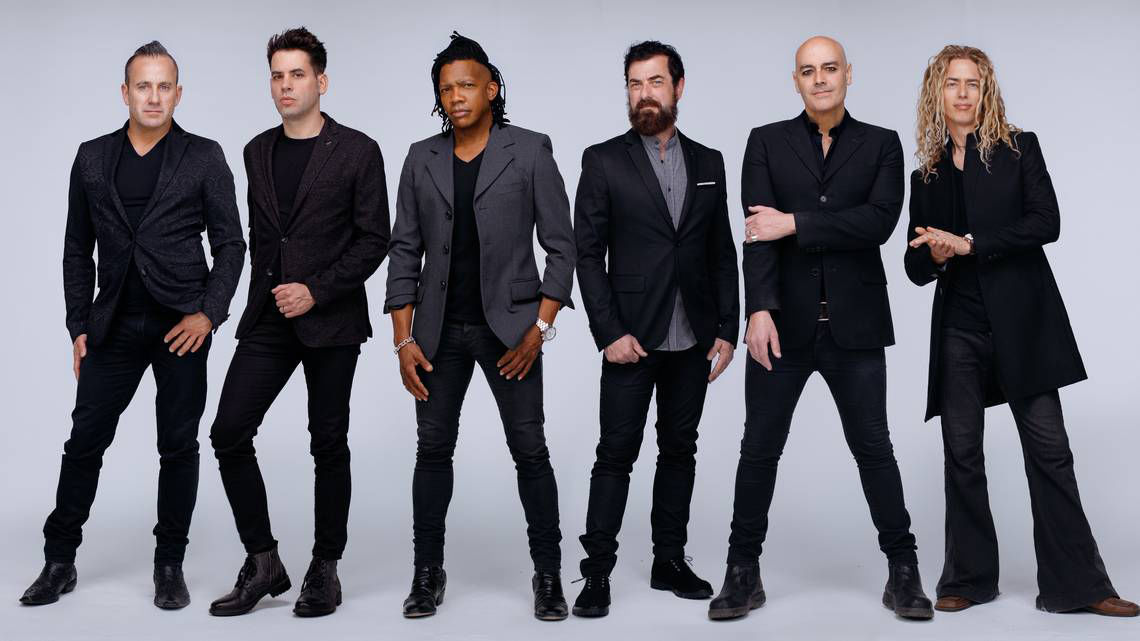 Over the past year, I reckon I haven't blogged at the same intensity as when I did last year. Last year, I started this series in about January, intended it to be 52 weeks only, and was so passionate about Flashback Fridays that I in fact blogged every week, and I did speak about a wide range of topics. True to my own original word, I only spoke about one album per blog. But if you look back on this year, you could probably tell that my writing style has changed, and there are more gaps within the weeks. Sometimes I'd write blogs two weeks in a row, but in the year of 2019, I have found that inspiration strikes not week to week, but in blocks of time that are random. Which is why you may have found the last blog to be about a month ago, then two weeks before that, then at other various intervals during the year which are in fact random…and so on and so forth. Most of the time I'd write about a theme that encapsulates multiple albums (without going too much into depth on each album!) as opposed to one album per week like early last year. Which brings me to what I've been thinking about lately.
I'm not that good of an online communicator. Rarely do I share things on social media- perhaps I need to apply more effort and make time for these things in order to grow this site and gain more viewers- but it's mainly because of time commitments with work and ultimately what I value, or what I am portraying to value at this particular point in time. As a consequence, though, it may come as no surprise, or perhaps little surprise, to find out that I literally have no idea how my site is going at the moment, whether it's popular or whether I'm just talking to thin air! But somewhere down the line, the issue of me not sharing stuff online often enough didn't really bother me, and the site became more of an outlet for me to voice my thoughts and opinions, more cathartic and therapeutic for me; than for the world to see and be encouraged by. Sure, it'd be nice and I'd definitely be inspired and encouraged if others around the world saw and commented on this site, but if in the end I'm doing this for no one other than myself and my immediate family, as well as friends; I'd be strangely ok with that. The fact that I probably wouldn't be at the start of the year, speaks volumes as to how much my priorities have shifted over the last six months. Gone is the instant 'I need to do x amount of posts per day' mentality, and here is the view that whatever I write comes from God to inspire someone in the world, be it someone I know closely, or a stranger, or even myself in a few months or years; and if that blog or review is 'late' in posting for some reason, then so be it.
If you think I'm being a bit laissez-faire and laid back with this site, well it's probably because I am at the moment…which may not be a bad thing. Sure it's good and everything, but I reckon relationships with those around me, and with Jesus, is most important. Reviewing albums that sing praises to Jesus is important, but being in relationship with Jesus is more important. Blogging about life is important (so that others can read your viewpoint and see the inner most vulnerabilities of your life should you choose to reveal that!), but living life to the full and being surrounded in nature and God's creation- well that's definitely more important. Admittedly me going outside and living my life is something I need to work on a bit more actively in the future…but if it seems as if I'm subtly advocating that the site close down, that couldn't be more far from the truth.
This year my brother Jon embarked on probably the most ambitious series we've even undertaken in this site's history. Momentous Mondays is what we call it, and while you can read about the series in this introduction post here, let me just say that this is Jon, writing about a different artist every week for 100 weeks, as he aims to sift through 100 of the most influential artists of all time. Mind you, this is just a list of his own- and that it's not indicative of the opinions of the wider world. If you disagree with Jon's list, that's totally fine. What I'm trying to say though, is that Momentous Mondays has breathed new life into this site, and we're not going anywhere. Yet what I'm also trying to communicate, is that we must not be consumed by our site (and by extension all of us consumed by everything else seemingly good for us), so much so that we miss out on the opportunities God has in store for us because we're not paying attention. Sure this site is good, but if it means me cutting back on blogs in order to live my life a bit more and to be a bit more in the present, I'd say that's a small price to pay, don't you reckon?
I've been thinking about whether people have noticed that I've been writing fewer and fewer blogs this year. Probably not, partly because I haven't really shared my blogs on social media recently (or at all, for that matter!), but I reckon it's because I'm not famous enough. See, we follow all of the celebrities on social media, and perhaps that may be all you follow. Celebrities and that's it. Not even your closest friends. Living vicariously and vivaciously through celebrities' lives isn't a healthy way to live, but we all do it. We like photos on Instagram, or photos on Facebook and/or Twitter about what our celebrity idols or celebrity crushes are doing, but when they drop of the map for x amount of years, we act as if our lives are ruined…literally. Seriously guys (me included!), that's not the way to live. Our lives will pass us by if we continue along this path. For us to idolise celebrities and treat them as above the human race, well that is flattering and humbling to some, but I reckon it's downright creepy. So if we all catch ourselves being immersed in celebrities' lives too much, perhaps a break from social media is just what the doctor ordered.
So how are all of these random thoughts, including me being all philosophical about this blog, weave together into the next few albums (yes, plural!) that I would encourage all of you to check out? Well firstly, as we remember that celebrities lives aren't meant to be idolised and aren't meant to be coveted; we should also remember that these guys are people too, like you and me, with plenty of albums from most likely every music artist on this planet showcasing vulnerability, emotions, honesty and brutal honesty beyond what we all could think was possible. Still want to covet that life when you realise that they're just as messed up as you are? Also, secondly (and probably this is the point that you all need to take away if you only take away one thing!), as I have been thinking and contemplating during my multiple breaks between Flashback Fridays' posts, taking breaks and time off isn't necessarily bad. There are multiple albums (of which I'm going to share below) that have been impacting, honest, emotional, personal and comforting from many artists- and that's after an hiatus (both long and short). Do you reckon it's a weakness to slow down and take a break? You do? What do you think about these albums then?
As we listen to these 15 albums of artists who have gone though trials and tribulations and have come out the other side with a new perspective and an even stronger sense of identity, let us marvel at these guys overcoming their adversity. Let us remember that even though we may idolise our heroes, being them shouldn't be our end goal. God has uniquely and fashioned us to be ourselves, and He's given us unique talents that aren't given to anyone else. For that we should be grateful. Yet even if we don't know how we're going to live and what we're going to do in the next few years, that doesn't mean we should emulate our heroes. We should just be ourselves. When we do, you may be amazed at how many lives you touch as Jesus will shine through you naturally. Oh…and when you are criticising your favourite artist for taking too long on a 'comeback' album (aka you dcTalk fans!), just remember that Jesus was the ultimate king of all comebacks! He died and then rose to life. How's that for a good news' story?
1. Switchfoot- Native Tongue [2019] (2 ½ years between albums, inclusive of an official hiatus)
2. Train- Save Me San Francisco [2009] (nearly 4 years between albums, inclusive of an official hiatus)
3. Rhett Walker Band- Rhett Walker Band EP [2018] (4 years between albums, including a band breakup and reformation)
4. Britt Nicole- Britt Nicole [2016] (4 ½ years between albums)
5. Sara Bareilles- Amidst The Chaos [2019] (4 years between studio albums, 6 years between all original studio albums)
6. Delta Goodrem- Child Of The Universe [2012] (5 years between studio albums)
7. Avril Lavigne- Head Above Water [2019] (6 years between albums)
8. Backstreet Boys- DNA [2019] (6 years between albums)
9. Rebecca St James- I Will Praise You [2011] (6 years between studio albums, 4 years between albums)
10. Rachael Lampa- All We Need [2011] (7 years between albums)
11. Audio Adrenaline- Kings And Queens [2013] (8 years between studio albums)
12. Newsboys- UNITED [2019] (3 years between albums, 10 years between albums with Peter Furler as lead singer, 13 years between albums with Phil Joel as bass player)
13. Nichole Nordeman-The Unmaking [2015] (10 years between studio albums)
14. Carman- No Plan B [2014] (12 years between studio albums)
15. Shania Twain- NOW [2017] (15 years between studio albums)
16. Dc Talk- TBA [TBA] (we're all still waiting, but it's gonna happen!)
Are you guys going to read our series Momentous Mondays if you haven't started already? Who reckons I should share ever single post that I've done on this site, on social media? It'll take a while, so maybe selecting a few key posts is better.
Till next time everyone!