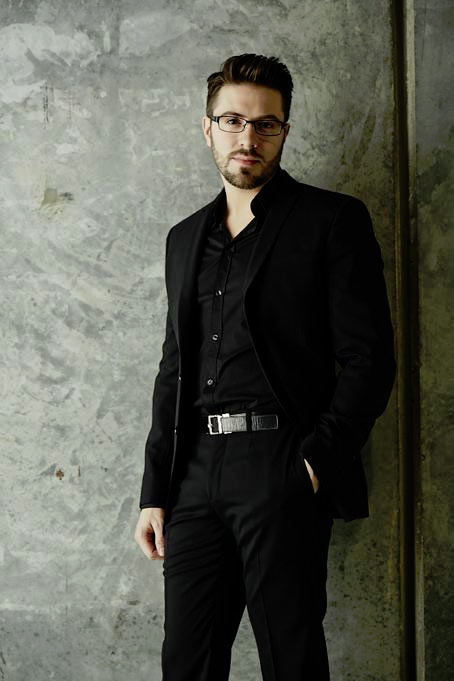 It's been quite some time since we last uploaded a 'first impressions' review on our site. In fact, I think we've only had one- TobyMac's "THIS IS NOT A TEST" way back in 2015. Now I have since thought long and hard about this new series (though what I am going to write is not a review per se, it is nevertheless my initial thoughts prior to the album releases), and I have decided to indeed revive what was once going to be a tool for us all to use, to see whether an album is even worth listening to as we make our very hard decisions of album purchases throughout the year.
Now I sure hope that the TobyMac "THIS IS NOT A TEST" first impressions review helped us all to see that Toby is an artist within the music industry that has immense talent, and that whatever he releases, be it rap, pop, worship or the like, ought to be nevertheless appreciated and respected for what it is, regardless of anyone's musical genre inclination. Now with two new albums that I am looking forward to next year, that I reckon will become standouts amongst Christian music in January 2017- Danny Gokey's new album Rise and the debut EP from husband-wife duo Mike Grayson (of Mikeschair) and Molly Reed (one half of the now defunct City Harbor)- who now make music under the name Grayson Reed, Walk. Both artists are relatively new, yet it is these two releases that make me quietly hopeful that 2017 will be a great year in Christian music…maybe even better than 2016!
Danny Gokey, of American Idol fame, released one country/pop album My Best Days in 2010 before he had a career revival of sorts- in 2014, he released his chart-topping first album of faith-based music, Hope in Front of Me. Not to discount his enthusiasm and passion in his first full length album, it's just that Danny's emotion carries through much better when he sings songs about his faith and what he believes. Danny is an inspiration, and while it is always sad to see anyone go through what Danny did (his first wife Sophia died just weeks prior to his American Idol audition), we see an artist and man that has arisen from such tragedy with poise and grace. Hope in Front of Me is a career defining album for Danny I reckon, with songs like "Tell Your Heart to Beat Again", the title track and "More Than You Think I Am" being pinnacles that impact us all as his 2014 album quite possibly is one of the most underrated in that year alone.
Now gracing us with another album dropping January 13th, Rise, if the three singles are of any indication, will be by far Danny's most vulnerable and heartfelt album of his career. While I can't give away too much, because frankly I have only heard of these 3 promotional tracks, what I can say is this- Danny's music ought to be listened to by anyone who isn't looking for just some feel-good music. If that is all you're after, listen to something else like One Direction or Katy Perry. Danny Gokey's music is deep, and that is no different to the three songs on Rise that I have heard. From a ballad anthem ("Rise") that encourages us all to rise up from the ashes of life, to a pop goodness track in "If You Ain't in It", a song that reminds us all that if we don't have God, we haven't accomplished anything; Danny's music is nevertheless for anyone who wants a challenge, spiritually, as Rise quietly becomes, from my expectation of the album, one of favourites in 2017 thus far!
Then there's husband wife duo Grayson Reed. If you are any familiar with Mike's previous band, or even Molly's you would know you're in for a treat. Mikeschair, for anyone who doesn't know started in the 2000s and became a band that released three successful albums under Curb Records- MIKESCHAIR, A Beautiful Life and All or Nothing, in 2009, 2011 and 2014 respectively. While the band wasn't really as popular as other powerhouse groups like Third Day, MercyMe, Newsboys, Casting Crowns, even newer bands like Tenth Avenue North, for KING AND COUNTRY and Building 429, during their less than 10-year tenure; Mikeschair's music was and still is earnest and honest, hopeful and encouraging, which makes Grayson Reed's new EP Walk all the more intriguing. So to see Mike Grayson, lead singer of Mikeschair, move onto a new project after Mikeschair's disbanding is promising, that a singer/songwriter's music ambition doesn't have to die even if the band does. City Harbor, a duo that was newer than Mikeschair but nevertheless equally as encouraging and poignant as we hear their one and only self-titled album released in 2014, featured Molly Reed as one half of the Sparrow Records artist- who disbanded shortly after Molly and Mike (both husband and wife) announced Grayson Reed and their own signing to Centricity Music earlier on in 2016.
So what does Grayson Reed sound like in their promotional singles "Fight For You" and "Can't Get Enough". Well, I guess they sound like City Harbor and Mikeschair meshed together of course…well, probably more like Mikeschair than City Harbor in terms of musical style, but nevertheless, if you were a fan of either of these groups, then Grayson Reed is a duo to check out in the near future. With "Fight For You" being a ballad and anthem of many as the topic at hand being about marriage and the fight of it, and "Can't Get Enough" being a praise melody in how we as Christians can't get enough of God's love and mercy; this is a duo that will be on the radio-waves for months and even years to come. Will the duo have more life in it than Mikeschair or City Harbor combined? Maybe, maybe not.
Bands come and go. Some bands are one album wonders…like City Harbor. So I guess we don't know how long a band's life within the music industry will be. But what I do know is this- both Danny Gokey and Grayson Reed are artists to be on the lookout for in the next few months, and Rise and Walk EP are projects that have been on my list of most anticipated albums of 2017 thus far. And if songs like "Fight for You" or "Rise" are any indication; these new projects will be on my iTunes playlists for weeks, months and even years to come! But who am I to make up your mind? Just wait til January 13th, when both projects release, and listen for yourselves. Til then, maybe it's time to check out Danny's previous music, or even that of Mikechair and listen to the one and only album from City Harbor!
Centricity Music
Release Date: January 13th 2017
Grayson Reed– Walk EP
Track Listing:
Walk
Bloom
Fight For You
Can't Get Enough
Be Revealed
How This Ends
Sony BMG
Release Date: January 13th 2017
Danny Gokey– Rise
Track Listing:
Stronger Than We Think
If You Ain't in It
Rise
Masterpiece
The Comeback
Slow Down
Never Be the Same
What Love Can Do
Chasing (feat. Jordin Sparks)
Symptoms
Better Than I Found It (feat. Kierra Sheard)
Stronger Than We Think (Bryan Todd Remix)