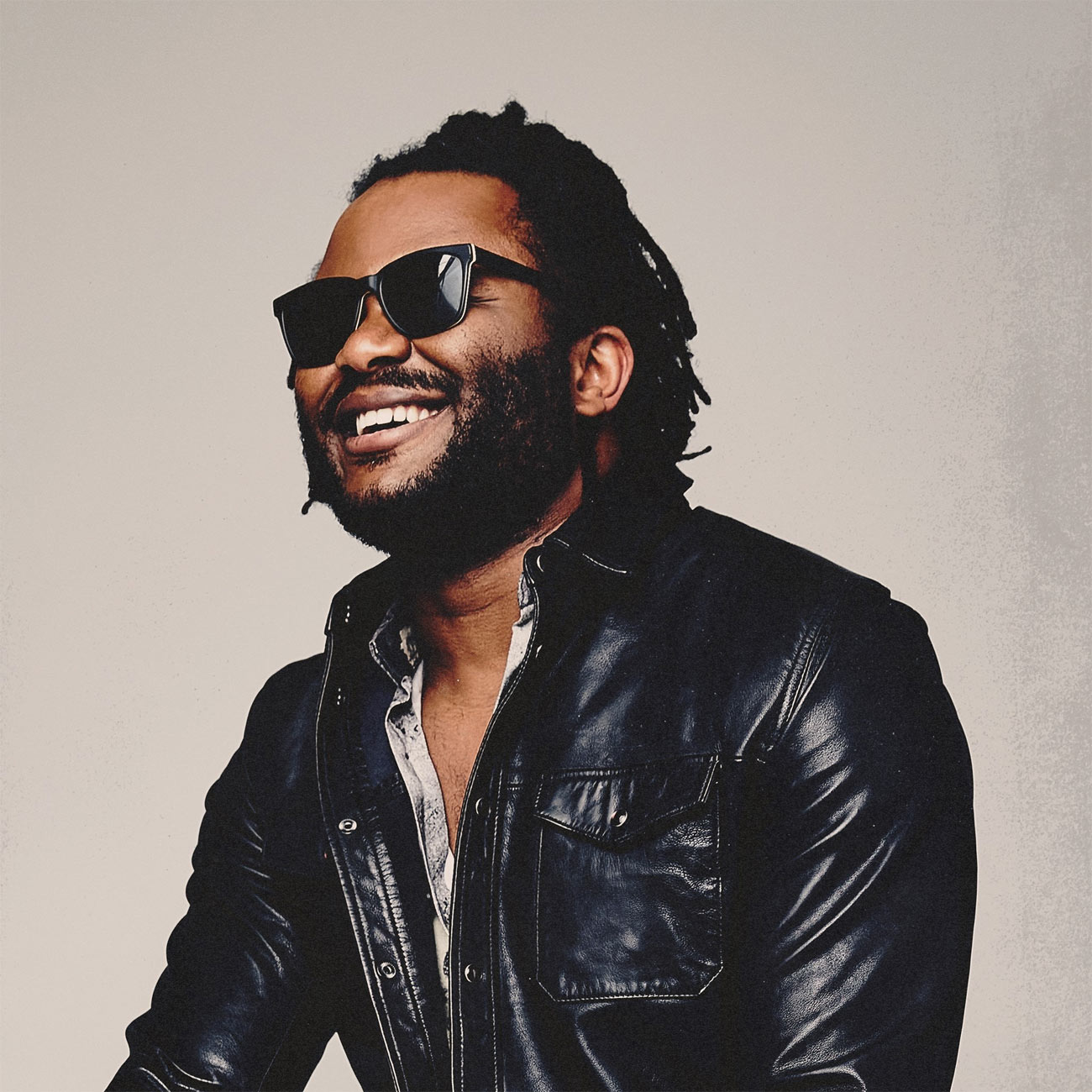 I don't know how many times I've said this- I think I've confidently asserted this statement many times throughout the years. But I think I will say it again. The year of 2022, like the previous years of 2020 and 2021, has delivered time and time again, in terms of presenting to us some pretty inspiring and thought-provoking albums and songs. Though hectic, chaotic, seemingly out of control and messy; 2022, like 2021 and more than 2020, was the year in which I have grown the most in my musical tastes, and it's the year that I have found more albums and songs that has resonated with me. But maybe that's because I was more aware of releases this year than any other year. Partly because of me branching out into different types of music because of my own accord (just because I'm curious by nature!), and also partly because of me and Jon writing our still-ongoing blog series about influential artists of all time- and us being exposed to more different types of music that way.
Personally though, I've found 2022 to be the year where we were treated to the most hard hitting and poignant songs, as well as the most inspirational albums in recent memory. We were treated to songs like "Worthy Of My Song" (Phil Wickham), "Then Christ Came" (MercyMe), "Me On Your Mind" (Matthew West and Anne Wilson), "Still" (Steven Curtis Chapman), "In Jesus' Name" (Katy Nichole), "Anti-Hero" (Taylor Swift), "Wait In The Truck" (HARDY and Lainey Wilson), "Broekn Dreams" (Lucy Thomas), "Right On Time" (Lindsay Ell), "Turning My Heart" (The Young Escape), "The Little Things" (Kelsea Ballerini), "Things That I'm Afraid Of" (Josh Wilson and Tasha Layton), "Yeshua (Friend Of Sinners)" (Mike Donehey), "Sunday Sermons" (Anne Wilson), "Child At Heart" (Hanson), "Loud" (Sofia Carson), "Maybe You're The Problem" (Ava Max), "West Coast" (One Republic), "Broken Hearts (Do Broken Things)" (Runaway June), "Fast Times" (Sabrina Carpenter), "Celestial" (Ed Sheeran), "Hold My Hand" (Lady Gaga), and "The In-Between" (Matt Maher), to name a few (or to name a lot!). While we were also blessed to hear inspirational and encouraging albums such as Healer [Casting Crowns], Life After Death [TobyMac], Still [Steven Curtis Chapman], Holy Fvck [Demi Lovato], The Joy Of Music [Ben Rector], Destiny [Lucy Thomas], Palomino [Miranda Lambert], Bell Bottom Country [Lainey Wilson], Subject To Change [Kelsea Ballerini], The Loneliest Time [Carly Rae Jepsen], Raised [Hailey Whitters], Red Green Blue [Hanson], What Are We Waiting For [For KING & COUNTRY], Good Person [Ingrid Andress], Bridges [Calum Scott], Mercury: Acts 1 & 2 [Imagine Dragons], and Midnights [Taylor Swift], to name a few (also to name a lot!).
The year of 2022, like the previous few years, still had it all in terms of music- even though it was dire and somewhat scary and unknown due to Omicron. Soaring and epically awesome ballads, head banging rockers, introspective tear-jerkers, and just plain fun pop tunes to dance to. And now that 2022 is now upon us (Owl City just released his first single in 5 years!); it's that time again in our best of series. To briefly list our most anticipated albums for the upcoming year ahead in 2023. So now without further ado, let me briefly touch upon 25 albums that will hopefully release within the next twelve months, of which we are anticipating. So which albums are you looking forward to?
Blessing Offor – My Tribe – January 13th 2023
Ava Max – Diamonds and Dancefloors – January 27th 2023
Elle King – Come Get Your Wife – January 27th 2023
Tyler Hubbard- Tyler Hubbard – January 27th 2023
Housefires – How to Start a Housefire – January 27th 2023
Shania Twain – Queen of Me – February 3rd 2023
Colony House – Cannonballers – February 3rd 2023
Lauren Cimorelli – Please Stop Breaking My Heart – February 3rd 2023
Hannah Hobbs – Sundown – February 10th 2023
PINK – Trustfall – February 17th 2023
Matthew West – My Story, Your Glory – February 17th 2023
Conrad Sewell – Precious – March 3rd 2023
Leeland – City of God – March 10th 2023
Aly & AJ – With Love From – March 10th 2023
U2 – Songs Of Surrender – March 17th 2023
Ellie Goulding – Higher Than Heaven – March 24th 2023
Jennifer Lopez – This Is Me… Now – TBA 2023
Thomas Rhett- Country Again Side B TBA 2023
Gwen Stefani- TBA 2023
Kelly Clarkson TBA 2023
OneRepublic TBA 2023
Selena Gomez TBA 2023
Kylie Minogue TBA 2023
Ed Sheeran TBA 2023
Robbie Williams TBA 2023