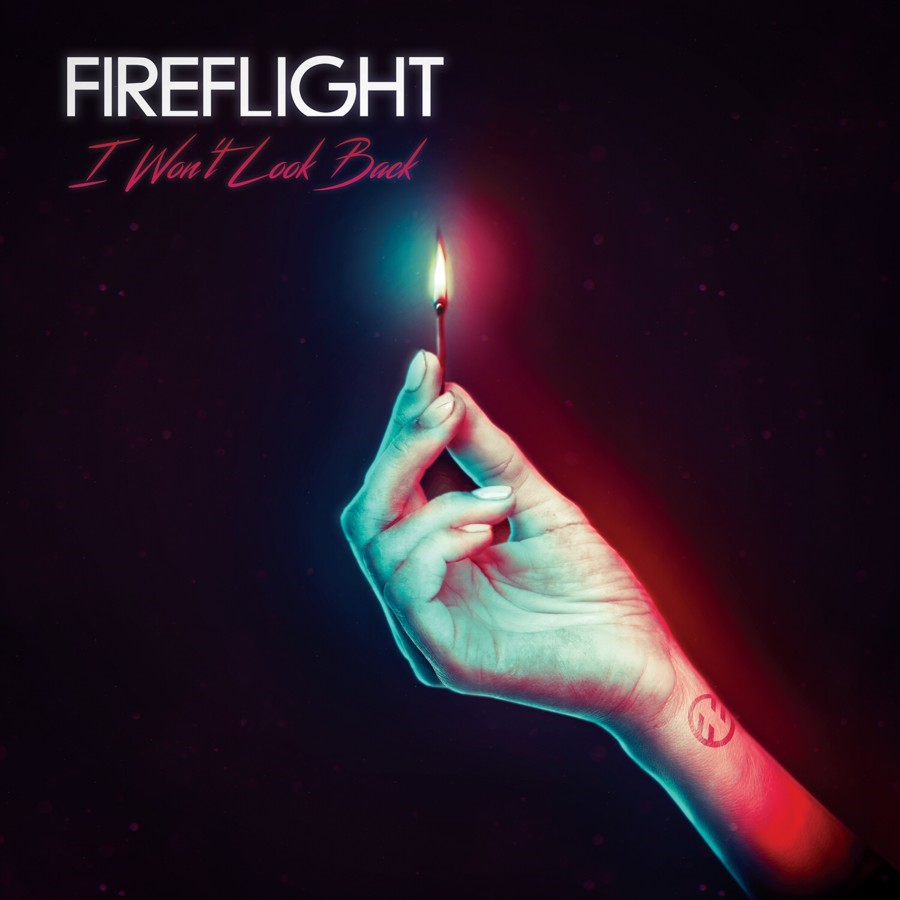 Independent
Release Date: February 9th 2018
Reviewed by: Joshua Andre
Fireflight– I Won't Look Back (Single) (Amazon mp3/iTunes)
Track Listing:
I Won't Look Back
"…Living in a culture that is often infiltrated by predators and wolves in sheep's clothing, far too many have had their innocence stolen and dignity diminished. Silenced by fear, victims of sexual assault have been left shrouded in darkness with feelings of isolation and an understanding that no one is willing to fight for them. We, as a body of believers, must advocate for all those who have been used, marginalized and taken advantage of. God doesn't want His children to live the rest of their lives trapped in the past, living as victims of tragedy and abuse. Jesus came that we would all have life and have it to the full. Let the cry of justice for the oppressed rise up, and cast down every proud thing that exalts itself against the knowledge of God…" One of my favourite female fronted bands ever, Fireflight are back with a hard hitting powerful single "I Won't Look Back" on the heels of their successful and widely popular 2015 dance/pop offering INNOVA. You can read our 5/5 review of INNOVA here; and while some long time fans had reason to be wary and apprehensive about the genre of this song, given that rock was more or less absent from their 2015 release, I can confidently say that Dawn, Wendy and Glenn are back and a s a force to be reckoned with, as "I Won't Look Back" carries a punch, with the rock anthem inspired by John 10:10, and fitting to be released now in the wake of the "#MeToo" social media movement.
Gone are the synthesisers here, and back are the searing guitars and Dawn's poignant and emotional vocals, as we hear her singing to abusers, people who have said negative things about her and to her (or she could also be singing to Satan as well!). Powerfully reiterating that '…I've come to take back what was stolen, your power is broken, I'll drop a match in the shadow, as you explode, I won't look back…', it's such a courageous song in the sense that this track is not just for females, but for males to. As we sing to those who do not believe us, and essentially telling them 'hey, I don't need you speaking these lies over me, you do not have to talk to me ever again, cause I've got Jesus with me, and I'm stronger than anything you throw at me', we are reminded that (and Fireflight reminds us too, though maybe subtly) we can step out of adversity, maybe a little burned, but overall unbroken and unscathed, as Jesus Christ heals our wounds from the inside out. The timing of the release of this song seems like it may have been just written before it was released (for the impact to be what it is!) but regardless, this is a song that needs to be heard, and understood, by everyone, so that true healing can arise from these unfortunate situations.
Fireflight have come a long way from their debut album on Flicker Records in 2006. Ten years later, and a vast amount of #1 hits and singles, we have seen the band grow musically, lyrically and stylistically. Though it is not known whether "I Won't Look Back" is a sign of things to come (more rock? More personal anthems?), one thing is for certain. Fireflight will continue to make waves and create discussion for many years to come. "I Won't Look Back" isn't really my favourite song of the year (it touches on a subject that I myself have never experienced- and that's a fantastic thing!) but it is a necessary song. So give it a listen, let us know what you think, and pray for the victims of sexual abuse, that they can boldly proclaim what Fireflight has in this song! Well done Fireflight, here's for many more poignant and personal melodies filled with hope, from a band that's one of the last decade's most underrated bands ever!
Score: 4/5
RIYL: Superchick, RED, BarlowGirl, Plumb, Audio Adrenaline