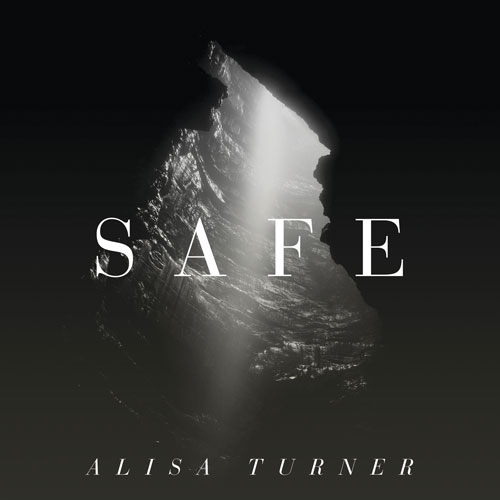 Integrity Music
Release Date: February 23rd 2018
Reviewed by: Joshua Andre
Alisa Turner– Safe (Single) (Amazon mp3/iTunes)
Track Listing:
Safe
"…We wrote 'Safe' during a time when I felt completely out of control. As we sat writing an entirely different song, one of my co-writers asked me, 'what word comes to mind when you think of God?' and I responded instantly with, 'safe'! God is where and who I go to when I need to be covered and reminded that I'll be okay. He is the peace that stays, our steady ground, protector, provider, constant. He is close to you and me, always…" Recently signed to Integrity Music, singer/songwriter and worship leader Alisa Turner has not had an easy road to success. You can watch a video below about her story, but in a nutshell, Alisa suffered a debilitating illness and was trying to overcome that, and around the same time lost her infant son- and all of the emotions that come with that devastating ordeal. She was so close to signing with Gotee Records, and then that deal fell through (maybe because Alisa found out she wanted to do worship, and not pop!). Regardless, of all of the instances in Alisa's life that are not normal; through everything, God is still her and God is still faithful, even when Alisa thought that her music career wasn't going anywhere. Fast forward to now, Alisa's six-song self-titled debut EP released last August, and just this week, her follow-up single "Safe" recently dropped. The lead single from her debut full length album to be released sometime this year, we are reminded of a God whose very presence in our lives should make us feel safe, loved and accepted.
Driven by stirring and soft keys, as well as Alisa's haunting and pristine vocals; we are met with an honest, vulnerable prayer where Alisa ardently and fervently relays to us that '…there's no shadow, there's no shame, no need to numb the pain, there's nothing to explain, only Kindness with no boundaries, Mercy that surrounds me, Love that sings my name…', we are glimpsed into the feelings and emotions that we all must go through, when analysing our relationship with God, the creator of the universe and our shelter, provider and Saviour. With Alisa creating a simple yet effective anthem that we can declare during times of trouble, and even in times of peace; we are presented with a hit melody for the ages, and one of my favourites of this year thus far!
What more can I say about Alisa Turner's latest single? That I wish that she release her full length debut album as soon as possible? Alisa's passion for Jesus and prowess as a songwriter and worship leader is one of the best in the industry right now (along with probably Kari Jobe, Meredith Andrews, Paul Baloche, and Lincoln Brewster!). So enough from me. Dive in; and listen to high quality worship leading and song writing. Alisa Turner's song "Safe", as well as her self-titled debut EP, are recorded with professionalism and aplomb, and a big heart to see Jesus' kingdom here as it is in heaven. Well done Alisa, I can't wait to hear more of your inspiring, honest, poignant and worshipful future material in the coming months and years!
Score: 4/5
RIYL: Leeland, Bethel Music, All Sons And Daughters, Paul Baloche, Michael W. Smith