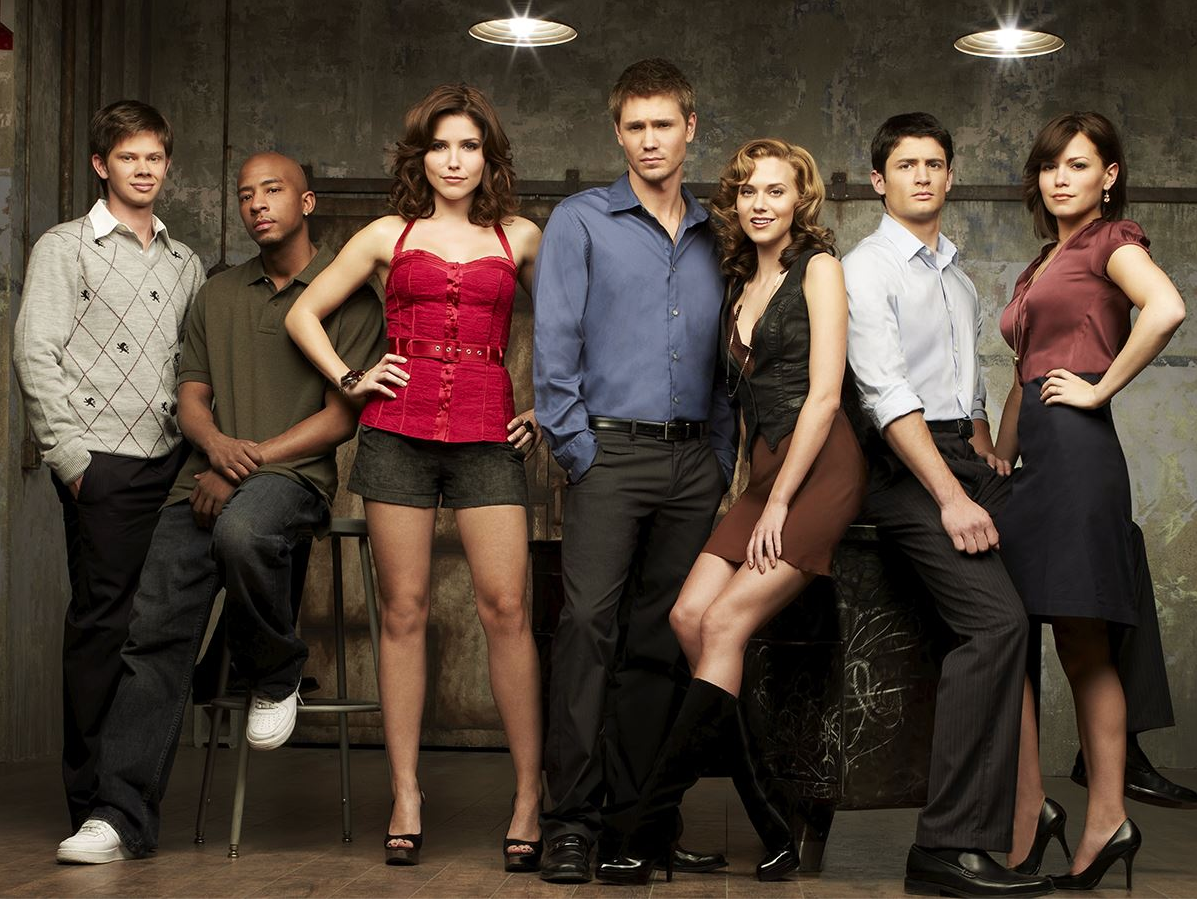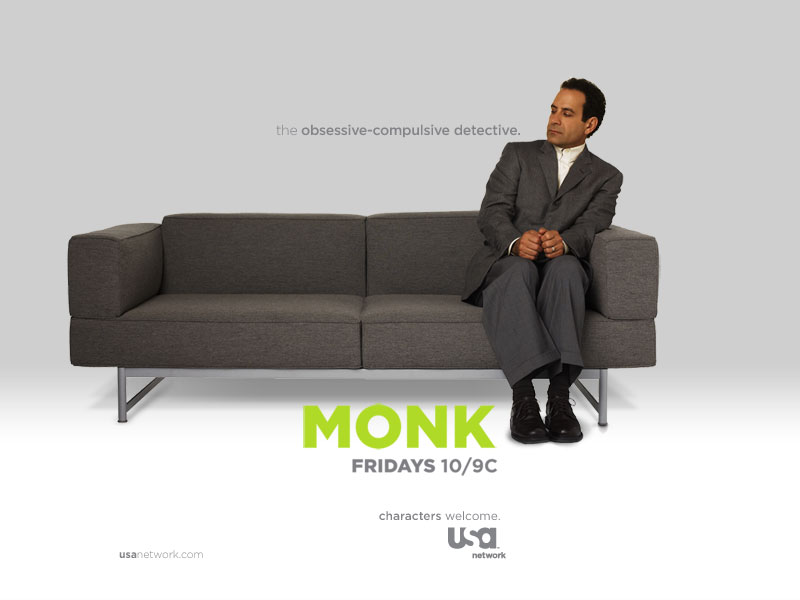 I've been reflecting lately about the TV shows I watch, both now and in years gone before, and how that has affected who I am today. Not that I truly believe that what I watch really has an impact on who I am as a person, but I've often pondered, mostly on a Saturday when things are quiet, about my TV watching habits. And how often my favourite TV shows, if you'd rank them from 1-20, are mostly of TV shows that have ended rather than still currently running. Not that I enjoy most of the shows that I currently watch, it's just that unfortunately (or fortunately whichever way you look at it), most of my favourite shows are currently not on TV anymore. So let's just give this a stab, shall we? Without further ado, my top 20 TV shows (of all time), and how that further relates to this blog post about being sentimental when it comes to reflecting about our childhood and how our TV watching habits may indeed shape our worldview much more than we may think.
Favourite TV shows (as of this moment)- ask me again in a years' time, and some other shows I've watched between now and then may sneak in between!
One Tree Hill (CW)- 2003 – 2012
MONK (USA Network)- 2002 – 2009
Packed to the Rafters (Channel 7)- 2008 – 2013
Psych (USA Network)- 2006 – 2014
Chuck (NBC)- 2007 – 2012
Life on Mars/Ashes to Ashes (BBC)- 2006 – 2010
Being Erica (CBC)- 2009 – 2011
Switched at Birth (ABC Family/Freeform)- 2011 – 2017
Parenthood (NBC)- 2010 – 2015
Suits (USA Network)- 2011 – present
Eureka (Syfy)- 2006 – 2012
Once Upon a Time (ABC Network)- 2011 – present
The Flash (CW)- 2014 – present
Orphan Black (Space/BBC America)- 2013 – 2017
Supergirl (CW)- 2015 – present
Continuum (Showcase)- 2012 – 2015
Hart of Dixie (CW)- 2011 – 2015
Arrow (CW)- 2012 – present
Legends of Tomorrow (CW)- 2016 – present
The Fosters (ABC Family/Freeform)- 2013 – present
There you have it, my favourite 20 TV shows of this moment. Now ask me again on the 11th February 2018 and maybe you'd get a different story. But then again maybe you won't. Most of these shows I just mentioned have been off the air for quite some time. And then when I analyse it some more, most of these shows aren't your average TV show the average person would normally watch. Shows like Big Bang Theory, Game of Thrones, VEEP, Breaking Bad, House of Cards, Friends, Doctor Who, The Office, Dexter, House, Homeland, The Walking Dead…you get the picture, when you take a snapshot of me in relation to the TV shows I watch, I am pretty much very different compared to the 'normal' person. And herein lies the point. I have been sentimental a lot over the years about the TV shows I watch and have often pondered the question- why aren't I that interested in watching the shows that 'mainstream' society would deem to be popular? And then I thought about it again. What I watch doesn't define who I am (Jesus and what He did is what defines me through and through), but rather, the shows I gravitate towards and the stories I want to immerse myself into, may in fact be a reflection of my own childhood and the culture I have surrounded myself with from then til now.
Think of it this way. MONK- Adrian Monk, the title character, suffers from a very severe form of OCD, yet is one of the most brilliant and unique detectives in TV history. Packed to the Rafters, One Tree Hill and Parenthood are all family/teen dramas that have been instrumental in my own life throughout my teen/university years, while current ABC Family drama Switched at Birth (ending this year) takes a unique perspective on teen life through the eyes of two girls who were switched at birth, one of them growing up deaf and being immersed in the deaf culture and community. Unique storyline, right? The different and the quirky doesn't stop there- Orphan Black is about cloning humans, and what it means to have your own identity when you're in fact just a carbon copy of another, while a show like Chuck marries together the comedy with the impossible, about an average joe who's brain, after a hapless accident, now is the home of neuro-network of data and is now under the surveillance of the CIA and the NSA after being deemed one of the world's most treasured and sought after men alive. Hart of Dixie breathes new life into what it means to live in a Southern Alabama town and delivers a unique perspective of the townsfolk living in the fictional Bluebell, not to mention Being Erica, a quirky comedy/drama about a mid-thirties woman called Erica Strange, who has a million regrets, and after a chance meeting with a mysterious Dr Tom, now has the ability to 'travel' through time and re-write her own mistakes, often with hilarious consequences for herself and others.
Now looking at the plotlines of these shows above (and any other that you could google), you'd come to know that I have often gravitated to TV shows whose story lines are different and unique, shows that have something to say, ones that aren't necessarily just like everything else (notice I have not put any show like CSI, NCIS or even any Law and Order variant in my list, because frankly, I don't have time for shows that are in fact re-hashes of shows gone before). And that is the point I'm getting at, what we watch as individuals shows a lot more about ourselves than we care to admit. For me, I tend to watch shows that aren't necessarily the 'norm'- most, if not all of these shows I stumbled upon by accident, or I've looked them up purposefully. Rarely have I watched a show because I've seen other people watch it and thought I'd give this a go. Now what does it say about me? I cheer for the underdog, the 'little show that could'. The one that says the right thing at the right time, the one that has the message inside of it and impacts the heart as well as delivering a quality storyline as well as a comedic element to it. And there's a reason, I guess, to why most of my shows I find enjoyable have already ended. Because frankly, I look around, and besides the superhero dramas (The Flash, Arrow, Supergirl and Legends of Tomorrow) and a few other shows here and there, the quality of the shows aren't how it used to be. Gone is the 'blue-sky' 'summer-y' comedic feel of USA Network. The CW, once the home of teen dramas, is now the home of superheroes, not that I'm complaining, yet with the loss of teen dramas, there's a sense of innocence lost as well.
I have missed the shows, like One Tree Hill, that have the ability to teach us something about life, love, hope, happiness, loss, comfort, encouragement and everything else, as opposed to just watching a show that gives us a good time and nothing else. Because that's what sadly most of TV nowadays is. Just pure entertainment. To find a show that teaches and impacts as well as entertains can be very rare. But enough about that. TV at the end of the day is just an escape. Yet sometimes I long for a day where TV shows can do so much more than that- impact and change lives for the better as well as entertain after a hard day's work. I know they've made TV shows like that before (let me just say that One Tree Hill, in its whole entirety, has impacted me in ways unimaginable, as it talks about life, love, friendship and rising through adversities through the eyes of teenagers moving into adulthood, all in a down to earth relatable way), so I know they'll make it again. It may just take some time.
To reflect on TV shows gone by is to be sentimental. But we must also know that there's a season to be impacted and there's a season to be entertained. Right now I guess the world wants entertainment. But a day will come when we as a nation and as the world want a show (maybe it's the first season show on NBC, 'This is Us' that may fill the void) that tells us a story, about ourselves and the world around us, in such a way that we look at ourselves and see some of the characters in us- in both good and bad ways, as we hopefully change our behaviours and thinking because of said show. And when that day comes, it will be one where a show will rise, and be a vessel used by God to hopefully bring us all closer to each other (and Himself) in the process.
What are some of your favourite TV shows recently? Are you watching shows that are deemed 'popular'? Or are you watching shows that are more 'different'? Which TV show has impacted and influenced you the most throughout your teenage/young adult years? What show are you interested in binge watching in the future? Til next time!