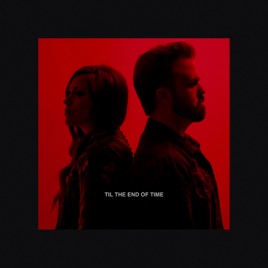 Capitol CMG
Release Date: February 24th [The Cross Has the Final Word] / April 7th [Hold It All] / June 16th [Til the End of Time] / July 14th [What Freedom Feels Like]
Reviewed by: Jonathan Andre
Cody Carnes– The Cross Has the Final Word (iTunes/Amazon mp3) / Hold It All (iTunes/Amazon mp3) / Til the End of Time (iTunes/Amazon mp3) / What Freedom Feels Like (iTunes/Amazon mp3)
Track Listing:
The Cross Has the Final Word
Hold It All
Til the End of Time (feat. Kari Jobe)
What Freedom Feels Like
Capitol CMG has been home to a wide variety of CCM artists during its time. Artists like Matthew West, Sanctus Real, Mandisa, Nichole Nordeman, Rend Collective, TobyMac, Jeremy Camp, Britt Nicole, Matt Redman, Michael W. Smith, Crowder, Chris Tomlin and Colton Dixon have all been affiliated with the label at one point during their career or another. Enter in new artists Cody Carnes, set to release his debut album titled The Darker the Night, the Brighter the Morning on September 15th via Capitol CMG. Husband to singer-songwriter/worship leader Kari Jobe, Cody has been creating music independently for quite a while, and has now been heavily involved in his wife's material ever since they married not too long ago. In fact, Cody had a hand in writing and producing a vast majority of the songs on Kari's latest album The Garden. And while for me as a reviewer, there isn't really much to write about Cody…since there isn't really much of a bio anywhere on the internet; what I can say is this- as much as he has been known over the last few years as Kari's husband, he has become his own artist this year with the release of 4 singles throughout the last 7 months, in anticipation to quite possibly one of the most unique and different worship albums I've heard since Crowder's American Prodigal last year.
Cody is different because you can't really pin him down to a certain music style, because all of these songs are different musically- 'The Cross Has the Final Word'- worship, 'Hold it All'- acoustic ballad, 'Til the End of Time'- electronic and 'What Freedom Feels Like'- radio pop. And while all these songs clash together musically, Cody's heart and passion seen in all these songs never seems to change. And while there will be a further 2 singles to release before his official album release come September-time, I figured that it was time for me and for us as a site to cover Cody and speak about his songs, even if these 'reviews' of sorts are a tad too late. Nevertheless, this is not really a review, but rather my thoughts about the songs and whether if I was a customer, will I actually buy an album physically from Cody or not!
'…I started writing the song last year on Good Friday. I was sitting at home reflecting on the cross and asking God to show me hope in the midst of a world full of darkness and fear. I feel like He spoke that statement 'The Cross Has The Final Word' to me, and it instantly reminded me that He's always in control, that He knows the end from the beginning and that darkness and fear lost its power at the cross. I pray that this song plants faith in your heart as you declare it over whatever situation you're in. I think many times an impossible situation is a setup for God's miracle…' Maybe you've heard this version of the song (the original version) circling around radio for quite some time. Maybe you've heard the Newsboys cover 'The Cross Has the Final Word' (with special guest Peter Furler) that dropped in May 2017. Regardless of the version, let me say this- 'The Cross Has the Final Word', alongside the other chart-topping worship song this year 'Death Was Arrested', will be this year as 'Good Good Father' and 'No Longer Slaves' were last year. As popular. Maybe even more so! So what is the song's message for me to boldly state such a claim? The song is about the cross, and speaks to the heart of what we believe to be the basis and foundation of our faith. The cross is where the transaction happened. Where Jesus took it upon Himself to take all the sin from every man that has lived and will ever live. To take the sin and to rid the world of an eternity without Him. So that we can live in communion with the Father, Son and Spirit in heaven once our life here on Earth is over. And a song as theological and biblical as that, one can't be impressed by how such a lyrically poetic and powerful track can be placed within the confines of a quasi-hymn style arrangement. The song doesn't really have any choruses or verses, and maybe that's the beauty of it. Cody has delivered what I reckon will become one of this year's most poignant worship songs that I've heard, in fact, dare I say that this track can be as equally popular or even more so than 'Good, Good Father', period?
'What Freedom Feels Like', 'Til the End of Time' and 'Hold it All' are the other three songs that have been released within the last few months as singles, all before Cody's debut album drops in September 2017. And all of them have different styles, which actually gives credit to Cody and his wide range of music ability above everything else! 'Hold it All' presents to us an acoustic setting as Cody reminds us all that God holds everything, and thus, we don't have to worry or fear. As the song is littered with electronic effects and Cody's passionate vocals, we are reminded that a song doesn't necessarily have to be anthemic and bold for it to be touching and impactful- in fact 'Hold it All' fuses the genres of acoustic ballad and EDM, and it works quite nicely. 'Til The End of Time' is a song that is going to revolutionise the worship industry, maybe even to the point where 'History Maker' by Delirious? did all those years ago. Fusing together worship with EDM (as with a lot of his music, aside from 'The Cross Has the Final Word'), Cody presents to us a theme of how we are God's and He is ours to the end of time. It is not like we can pick and choose when we want to believe God and all His promises, it's either we believe it or we don't. And if we do, we ought to consider the question- do we believe Him just during the good times or during the bad as well? Cody and guest vocalist Kari Jobe (his wife) present a track where everything is on point- the vocals, singing, the collaboration together as well as the music. A definite standout, and a song that'll hopefully be present on WOW Hits 2018 in a few months (that's if the executives of WOW are bold enough to do such a thing!). 'What Freedom Feels Like' is the latest single to release (aside from two other undisclosed songs prior to release date), and while this song is probably the most generic sounding of the four, the message still is paramount to the world today- that freedom is more than just a word, it is an experience. We can't just say we are free, we have to believe it and live it out. While the song sadly traps itself into the cycle of repetition (and thus could be great on radio), 'What Freedom Feels Like' will definitely capture the K-Love (and/or Air1) crowd as Cody invites us to participate on a pop-radio song that is as catchy (and equally lyrically uninventive) as it is very much needed (message-wise) in the industry of entertainment today!
There you have it- four songs that have been released by Cody before The Darker the Night The Brighter the Morning comes September 15th 2017. And judging from these 4 tracks, this debut label offering from Kari's husband is bound to be enjoyed by anyone who loves worship music, period. Spending his time leading worship with Gateway Worship as well as being on the road touring with wife Kari Jobe, Cody is starting to become an artist himself, and if these four songs are any indication, then his career is certain to be as long as it will be impacting and inspiring for those who hear his music. Speaking about joining the Capitol CMG family, Cody has been very excited, as with any other person who signs to a major label- after getting to know them through working on Kari's projects, I've seen them steward albums and songs with humility, integrity and passion. I love that about them, and I believe we'll make some great records together. Watch out world- Cody Carnes is coming, and if these songs are a guide, he'll have a long career ahead of him. Well done Cody for such powerful songs, can't wait to the full-length album in a few months!
3 songs to listen to: Til the End of Time, The Cross Has the Final Word, Hold it All
Score: 4.5/5
RIYL: Kari Jobe, Chris Tomlin, Kim Walker-Smith, Chris Quilala